500g Clams (Chirlas)
750g Gambón (Large Prawns)
300g Risotto Rice (Round Rice)
6 cloves Garlic, crushed
50g Salted Butter
3 tbsp Olive Oil
1⁄2 Glass White Wine
1 tsp Dried or Fresh Parsley
2 Fish Stock Cubes (for 1.5 litres stock)
Coarse Sea Salt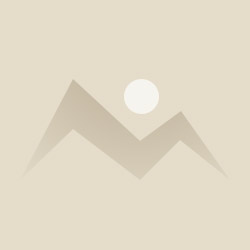 Cuisine:
Cooking time: 25 mins
Serving: 4 people
Method
Put 1.5 litres of water in a pan to boil. When it comes to the boil, add the two fish stock cubes and dissolve them to make the stock. Keep the stock on a rolling boil the whole time.
Melt the butter in a frying pan and slowly add the white wine, keeping the mixture bubbling all the time. Once all the wine has been added and the mixture is bubbling, add one crushed garlic clove and the parsley and cook for another minute.
Add the clams and cover the saucepan. Keep cooking on high heat until all the clams open, swirling the pan from time to time to move the clams around and spread the heat. Discard any clams that don't open.
Remove the clams to a bowl, keeping as much of the liquid in the frying pan as possible. Make sure the mixture is bubbling again and add 3 more crushed garlic cloves. Cook for another minute.
Add the rice and cook in the mixture for a minute or two. Don't allow it to dry out completely, add a ladle of stock as it starts to dry out. Stir constantly to avoid sticking.
Continue adding stock a ladle at a time, stirring constantly. Let the mixture thicken between each ladle of stock, then add another ladle. The rice is done when it swells in size and is soft but still firm. You should not allow the mixture to dry out, it should still be slightly wet when you are serving it.
Meanwhile, heat the oil in a frying pan and add the gambón. Add a couple of pinches of coarse sea salt and the remaining crushed garlic.
Once the gambón are cooked (about 3 mins), toss them around in the pan to coat with the garlic and salt. Remove to a bowl and allow to cool slightly. Once they are cooled, peel them and have them ready to add to the rice.
Once the rice is cooked to your satisfaction, add a small knob of butter and the gambón and stir the mixture well.
Mix in a few of the clams and keep the rest. Warm the remainder slightly if they have cooled too much.
Serve the risotto in the middle of the plate with the remaining clams spread around the outside. A little black pepper on top is delicious.
Notes & Tips
It is very important not to wash the rice. It is the starch from the rice that gives the sticky texture in the risotto and if you wash the rice, it will not give the same thickness.
Meal: Food type: