1/2 Red Pepper, sliced
1/2 Courgette, finely chopped
3-4 Garlic Cloves
1 chunk of Ginger
5 medium sweet potatoes
1/2 tin Tomatoes
1 tin Chickpeas (400ml)
250ml Vegetable Stock
3/4 can Coconut Milk
2 heaped tsp Curry Powder (madras, mild)
1 tsp Tumeric
3/4 tsp Paprika
1/2 tsp Garam Masala
1 tsp Coriander (ground)
1 tsp Fennel seeds
1 tsp Sesame seeds
Sea Salt
Black Pepper, freshly ground
4 tbsp Olive Oil
Small handful of fresh Coriander, chopped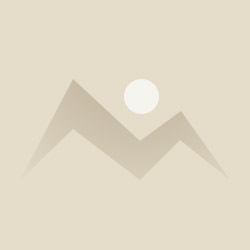 Cuisine:
Cooking time: 60 mins
Serving: 4-5 people
Wash and chop the sweet potatoes (with their skins) into bite-sized chunks.
Place the potatoes in a roasting dish, drizzle with Olive Oil, sprinkle with sea salt, fennel seeds, sesame seeds and black pepper.
Place in the oven for about 30 minutes or until the potatoes start to soften but are not fully soft.
Mix the crushed Garlic, finely chopped Ginger, Curry Powder, Tumeric, Paprika, Garam Masala, Coriander and a good tsp of Sea Salt together in a bowl.
Add about 3 tbsp of Olive Oil to a large frying pan and add the spices.  Fry gently on a low heat for 2-3 minutes.  Do not burn!
Add the 1/2 tin of Tomatoes and fry gently for another couple of minutes, stirring well.
Add the courgette and peppers and fry gently for another 2-3 minutes.
Add the Coconut Milk and bring almost to the boil, stirring well.
Add the Vegetable Stock, bring to the boil and simmer for about 5 minutes to let the courgette and peppers start to cook.
Add the tin of Chickpeas and mix in well.
Remove the potatoes from the oven and add the whole mixture including the oil and seeds to the curry.  Stir in well.
Simmer uncovered until the sauce reduces to the consistency you like (about 15-20 mins).
Add the fresh coriander and mix in well.  Remove from the heat and leave to sit for about 4-5 minutes, stirring occasionally, to allow the coriander flavour to infuse.
Serve with some organic short-grain brown rice!
Meal: Food type: